photo - Lilly and her brothers
WELCOME TO OUR BLACK SABLE PAGE - THE "WOLF" COLOURED GSD!
(Please note that due to a change in wording within the GSD standard the "Black Sable" will now be registered as a "Grey". The true meaning of "Sable" has been lost in the translation, so until rectified this is what they are referred to......)
We have been asked in the past what is a "black sable" and have received comments on how different our dogs look from one visit to the other!
Quite often people find it hard to believe the dog they are looking at is the same dog they sited on previous occassions, so we will update photos of our black sables from birth to adulthood so you can see the changes!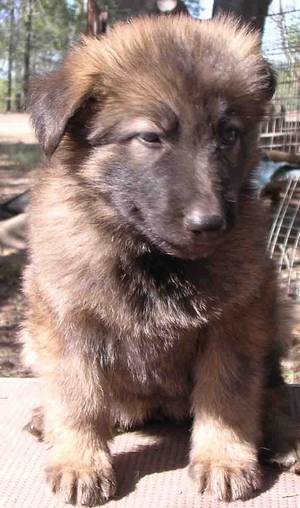 THIS IS LILLY AT 7 WEEKS
Lilly (Chamshep Nordic Tiger) will be our main model so please enjoy watching her grow up!
Lilly and her 2 brothers were born very dark - nearly totally black! By 8 weeks of age they had lightened considerably with the beautiful rich red colour showing through their coats.
By 3 months Lilly was very light - the colour of one of our Belgian Tervuerens with a dark mask. She has darkened once again with a black strip down her back and she will continue to darken as she gets older.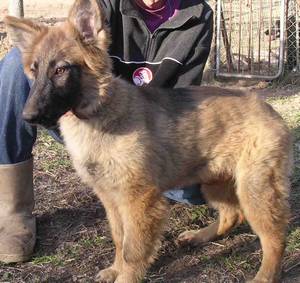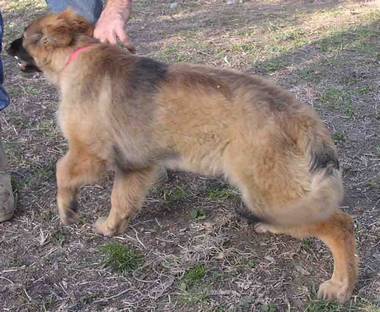 LILLY AT 4 MTHS OF AGE. YOU CAN SEE THE BLACK STRIPE DOWN HER BACK AND TAIL.
Following photos taken at 10mths of age, showing how dark she has now become! She looks very much like her sire QLCA F CH Macklin Ginger Flash (Bear).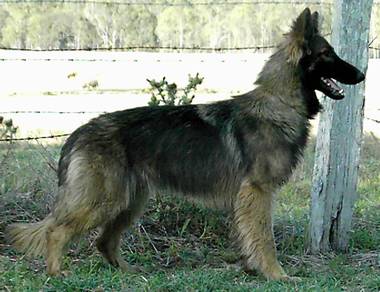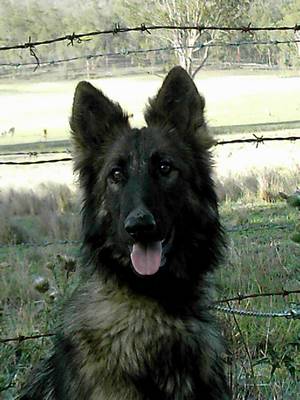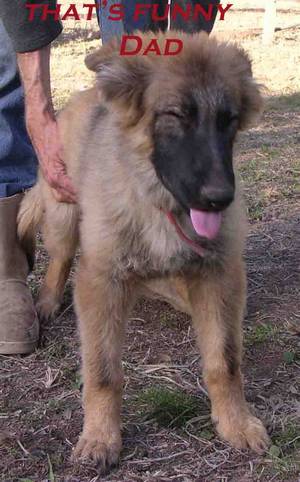 LILLY AT 4 MTHS.