~OUR BLACK AND BLACK SABLE PUPPIES~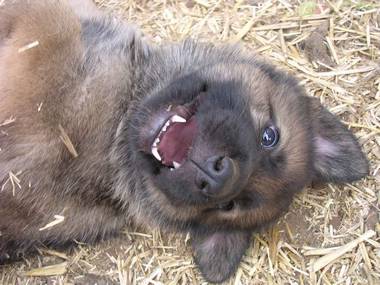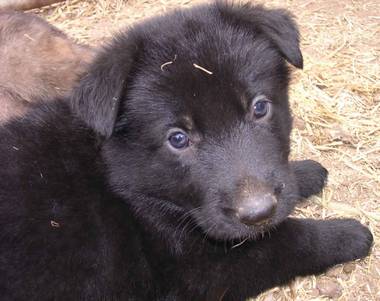 Some of our gorgeous puppies!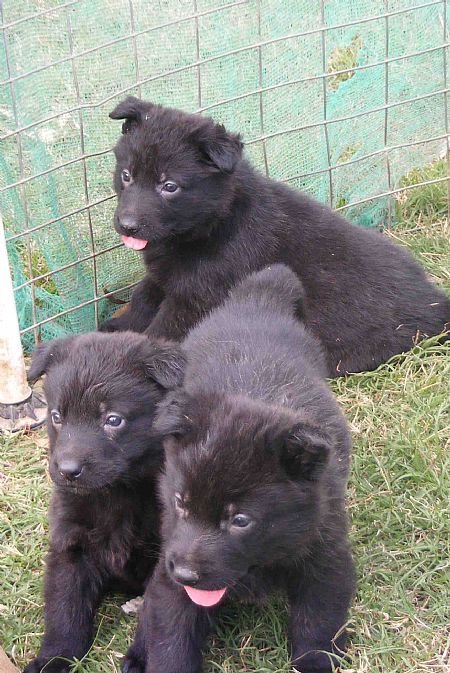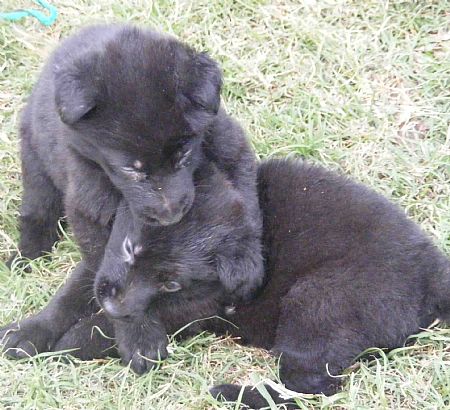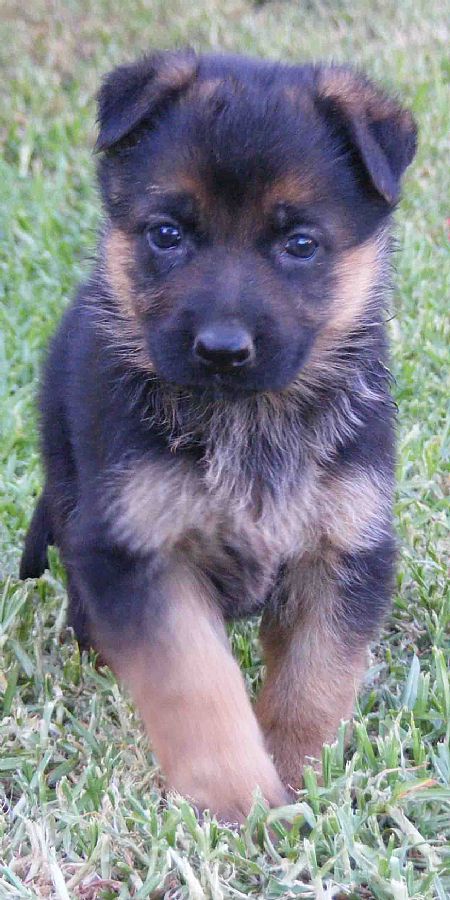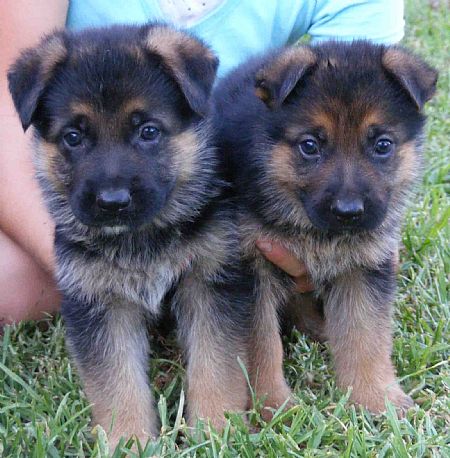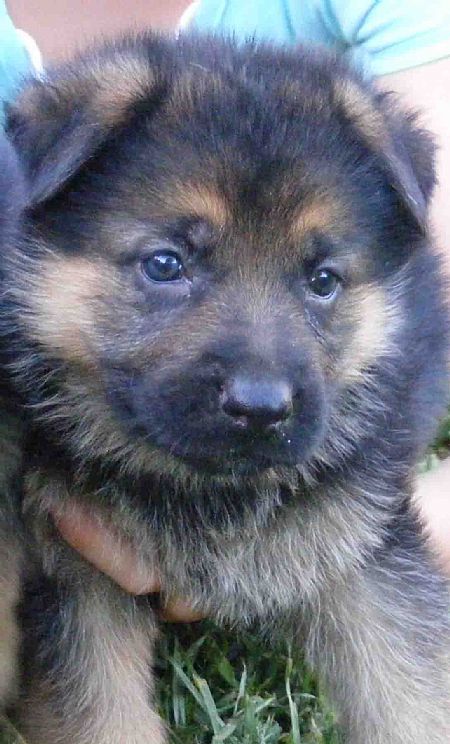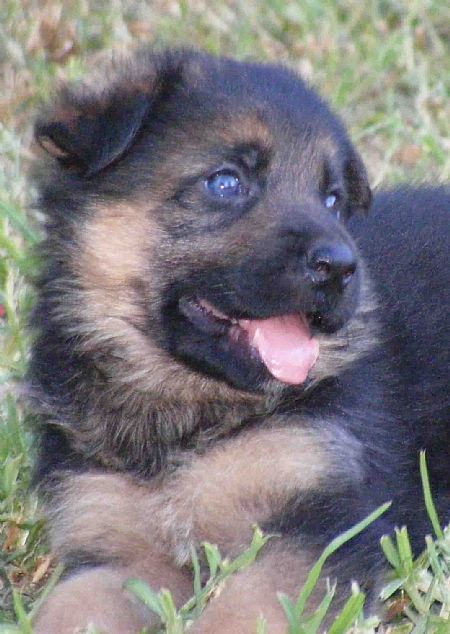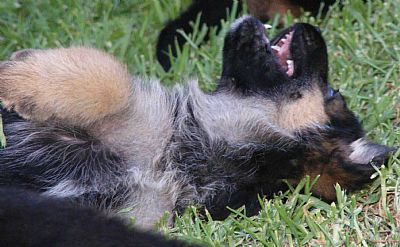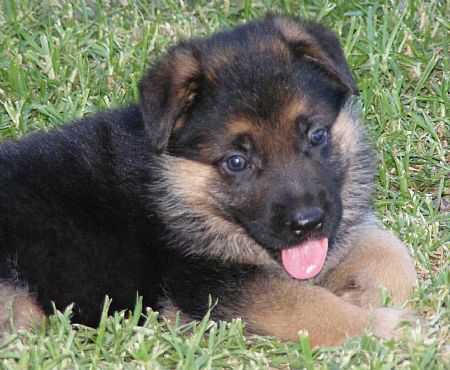 ABOVE PHOTOS ARE OF TYPICAL WOLFONYX PUPPIES!
PLEASE DON'T TXT ENQUIRIES AS WE WON'T GET THESE MESSAGES UNLESS WE ARE OFF THE PROPERTY :( AND PLEASE NO PHONE CALLS AFTER 8.30PM QLD TIME. LATE NIGHT CALLS WILL NOT BE ANSWERED OR RETURNED......... WE ARE HAPPY TO ANSWER YOUR QUESTIONS AND ENQUIRIES ABOUT OUR PUPPIES BUT PLEASE BE CONSIDERATE ABOUT THE TIME YOU CALL!
TRANSPORT CAN BE ARRANGED AUSTRALIA WIDE OR OVERSEAS AS REQUIRED
PLANNED LITTERS FOR 2023-
FOLLOW US ON FACEBOOK FOR REGULAR UPDATES ON WHAT IS HAPPENING!
" WOLFONYX SHEPHERDS"
​WHITE SWISS SHEPHERD LITTER -

SIRE - DIAMONSWISS BORN TO BE WILD (AI) "MAISON"
DAM - CH EISHUND PARDON MY FRENCH (AI) "MERCI"
MERCI GRACED US WITH 6 BEAUTIFUL WHITE FLUFFBALLS AS AN EXCITING CHRISTMAS PRESENT!
WE WILL HAVE MALES AVAILABLE TO LOVING HOMES AROUND END OF FEBRUARY.
ALL PUPPIES ARE -
REGULARLY WORMED
HEARTWORMED
VACCINATED / VET CHECKED
MICROCHIPPED
DNA FULL BREED PROFILE
PUPPY PACK AND INFO FOLDER
6 WEEKS FREE PET INSURANCE
ANKC LIMITED REGISTER PEDIGREE PAPERS - SOLD AS PETS NOT FOR SHOW/ BREEDING / DESEXING CONTRACT.

FOLLOW OUR SWEET BABIES ON OUR FACEBOOK PAGE AS THEY GROW AND EXPLORE.
DEPOSITS WILL BE TAKEN AS FROM NOW TO SECURE THESE GORGEOUS BOYS

FOLLOW US ON FACEBOOK - WOLFONYX SHEPHERDS
GERMAN SHEPHERD LITTER PLANS FOR 2023 -
AFTER HAVING THE LAST YEAR OFF WE ARE EXCITED WITH OUR PLANS FOR SEVERAL LITTERS OVER THE NEXT 12MTHS.
PLANNING LITTERS OF BOTH SHORT AND LONG COAT PUPPIES.
WILL UPDATE DETAILS CLOSER TO WHEN PUPPIES ARE DUE!
​
​​
CHECK US OUT OUR FACEBOOK PAGE WHERE YOU CAN FOLLOW OUR PUPPIES FROM BIRTH TO LEAVING HOME!- "Wolfonyx Shepherds"
As is the normal for our puppies, they are home raised with children, socialised, regularly wormed, heartwormed, vaccinated with C6, vet checked, microchipped and come with info folder, puppy pack & toy and pedigree papers.
All breeding stock is hip and elbow x rayed with scores equal to or better than the breed average at time of scoring. Copies of parent health checks are included in the info folder provided to every new puppy owner.
Please note that we are happy to tell you the hip / elbow scores of the parents and provide copies of such with each puppy sold but we are not in the practice of handing out copies to anyone that hasn't purchased a puppy from us. This is due to the number of unscrupulous persons that use copies of genuine scores and claim them to belong to their own dogs.
*********************************************************************************************************************
PLEASE THINK CAREFULLY BEFORE YOU PAY A "NON REFUNDABLE" DEPOSIT TO SECURE A PUPPY. THIS IS A LONG TERM COMMITTMENT AND ONCE A DEPOSIT IS PAID THAT PUPPY IS SPOKEN FOR AND NO LONGER AVAILABLE FOR SALE TO ANYONE ELSE. IT'S UNFAIR TO US AS BREEDERS AND TO THE PUPPY TO CHANGE YOUR MIND RIGHT BEFORE THE PUPPY IS READY TO LEAVE US. WE COULD HAVE TURNED AWAY MANY POTENTIAL NEW OWNERS DURING THE TIME THE PUPPY WAS UNAVAILABLE AND NOW COULD TAKE WEEKS TO ARRANGE ANOTHER SUITABLE HOME. DUE TO RECENT DRAMAS WITH PICKING PUPPIES WE WILL ENDEAVOUR TO CHOOSE THE APPROPRIATE PUPPY TO FULFILL YOUR NEEDS - EG. IF YOU ARE AFTER A FAMILY COMPANION, WE WILL ENDEAVOUR TO CHOOSE THE PUPPY OF YOUR DESIRED SEX / COLOUR / COAT TYPE WITH THE TEMPERAMENT TO SUIT A FAMILY SITUATION. IF YOU ARE AFTER A PUPPY FOR SHOW OR PERFORMANCE TASKS, WE WILL ENDEAVOUR TO CHOOSE AN APPROPRIATE PUPPY FOR THOSE PURSUITS.
BY PAYING THE DEPOSIT YOU ARE ENTERING A CONTRACT TO PURCHASE A PUPPY FROM US. WE WILL ONLY TAKE DEPOSITS AFTER PUPPIES ARE BORN AND WE KNOW WHAT WE HAVE AVAILABLE, THEREFORE NOT TAKING DEPOSITS ON PUPPIES WE DON'T HAVE. THEREFORE IF YOU CHANGE YOUR MIND AFTER PAYING THE DEPOSIT, YOU ARE FORFEITING THE CONTRACT TO PURCHASE. UNDER SPECIAL CIRCUMSTANCES WE ARE ABLE TO TRANSFER TO ANOTHER LITTER BUT WE ASK THAT REASONS ARE DISCUSSED WITH US.
WE WILL FULFILL OUR SIDE OF THE CONTRACT BY PROVIDING YOU WITH A HEALTHY, HAPPY PUPPY THAT HAS BEEN VACCINATED, REGULARLY WORMED, VET CHECKED, MICROCHIPPED AND ALL RELEVANT INFORMATION IS PROVIDED TO YOU UPON SALE.
ALL PUPPIES SOLD TO NON ANKC MEMBERS WILL RECEIVE LIMITED REGISTER PAPERS. THIS MEANS THESE PUPPIES ARE SOLD AS PETS ONLY AND NOT FOR SHOW/BREEDING PURPOSES. ALL ANKC MEMBERS MUST SHOW PROOF OF CURRENT MEMBERSHIP. THE ONLY EXCEPTION TO THIS IS PUPPIES SOLD OVERSEAS.
WE ARE ABLE TO ARRANGE TRANSPORT TO ANYWHERE IN AUSTRALIA AND OVERSEAS AT BUYERS EXPENSE. FOR OVERSEAS BUYERS WE CAN ARRANGE THE TRANSPORT AND REQUIREMENTS FOR YOUR COUNTRY.
*************************************************************************************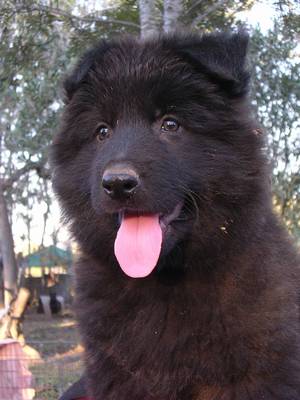 "CAYDEN" our solid black long coat male puppy sired by "Bear"
THOUGHTS TO THINK WHILE HOLDING THE CUTEST PUPPY IN THE WORLD AND WONDERING WHETHER YOU SHOULD GET INVOLVED -
HOW MUCH DO I LOVE THEE? LET ME COUNT THE WAYS:
WILL I LOVE YOU WHEN YOU PUDDLE FOR NINETEEN CONTINOUS DAYS ON THAT GORGEOUS INDIAN BLANKET THAT MY FRIENDS HAVE ALL ADMIRED?
WILL I LOVE YOU WHEN I FIND YOU ON MY PILLOW WHEN YOU'RE TIRED?
WILL I LOVE YOUR MUDDY PAWPRINTS WHEN YOU CHASE A BUTTERFLY FROM THE GARDEN THROUGH THE KITCHEN WHEN THE FLOOR WAX ISN'T DRY?
WILL I LOVE YOU WHEN YOU'RE SHEDDING AND ALL DAY I VACUUM HAIR?
WHEN IN DIGGING YOU DEMOLISH TEN BEGONIAS RAISED WITH CARE?
WILL I LOVE YOU JUST PAST MIDNIGHT WHEN I LET YOU OUT AND THEN LET YOU IN THEN LET YOU OUT THEN LET YOU IN AGAIN?
WILL I LOVE YOU WHEN YOU'RE LUNCHING ON A TWENTY DOLLAR SHOE? (TRUE YOU DIDN'T TOUCH THE OTHER ONE BUT I KIND OF NEEDED TWO)
THE DAY YOU EAT THE BIRTHDAY CAKE WILL I FORGIVE? FORGET?
OH HOW MUCH WILL I LOVE YOU AS I GO TO PAY THE VET FOR BINDING UP WITH TENDERNESS THAT NASTY LITTLE GASH YOU GOT WHILE DECORATING THE LAWN WITH ALL OUR TRASH?
WILL I LOVE YOU WHEN YOU'RE SANDY, DRIPPING WATER FROM THE BEACH AS I CHASE YOU ACROSS THE CARPET AND YOU STAY JUST OUT OF REACH?
AT THESE TIMES LET ME REMEMBER HOW CUTE YOU LOOK TODAY AND SIGH AND TELL MYSELF - I LOVE YOU, ANYWAY!!
(AUTHOR - BEVERLEY ARMSTRONG)
*********************************************************************************************************
A Breeders Poem
I love my little puppy; she makes my house a home.
She is my very sweetest little friend; I never feel alone.
She makes me smile; She makes me laugh; She fills my heart with love . . .
Did some person breed her, or did she fall from above?

I've never been a breeder, never seen life through their eyes;
I hold my little puppy and just sit and criticize.
I've never known their anguish; I've never felt their pain,
the caring of their charges, through snow or wind or rain.

I've never waited the whole night through for babies to be born,
The stress and trepidation when they're still not there by morn.
The weight of responsibility for this body in my hands,
This darling little baby, who weighs but 60 grams.

Should you do that instead of this . . . or maybe that was wrong?
Alone you fight and hope, one day, he'll grow up proud and strong.
You pray he'll live to bring great joy to someone else's home.
You know it's all just up to you; you'll fight this fight alone.

Formula, bottles, heating pads, you've got to get this right,
two-hour feedings for this tiny guy, throughout the day and night.
Within your heart you dread that you will surely lose this fight,
To save this little baby, but God willing . . . you just MIGHT.

Day one; he's in there fighting; you say a silent prayer.
Day two & three, he's doing well, with lots of love and care.
Day four & five . . . he's still alive; your hopes soar to the heavens.
Day six he slips away again, dies in your hands, day seven.

You take this little angel, and bury him alone.
With aching heart and burning tears, and an exhausted groan,
You ask yourself, "Why do this? . . . Why suffer through this pain?"
Yet watch the joy your puppies bring, and everything's explained.

So, when you think of breeders and label them with "Greed,"
Think of all that they endure to fill another's need.
For when you buy your puppy, with your precious dollars part,
You only pay with money . . . while they pay with all their heart.

.... Author Unknown....